OUR COMPANY
Lake County Grading Company, LLC provides high quality turn-key site improvement services in northeast Illinois. We have a proven track record of success with more than 30 years of experience with many types of projects.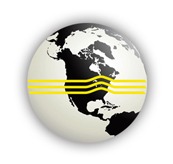 Mass Earthwork
Underground Water, Sanitary & Storm Installation
Foundation Excavation
Road Building
Demolition
Erosion Control
Native Habitat & Wetland Restoration
Site Planning & Design
Our large equipment fleet ensures the correct type and amount of equipment is on your job site to successfully complete the project.
Our field, engineering, and management staff is experienced, professional, and committed to your success.
We utilize state-of-the art technology including CAD modeling and GPS-guided machine controls to efficiently and accurately build your project.
We are proud of what we do and how we do it. We have a roll-up-our-sleeves attitude, consistently adding value, delivering on time, and honoring our commitments to you.
Our customers correctly place their trust in us to get the job done right, on time, and on budget.
Let Us Improve the Earth for You!
Project gallery
UNDER CONSTRUCTION – PLEASE CHECK BACK LATER
CONTACT US
LOCATION
Lake County Grading Company, LLC
32901 N. Highway 21
P.O. Box L
Libertyville, Illinois
60048
CALL
Phone (847) 362-2590
FAX (847) 362-9460